Narathiwat Weather Radar
Narathiwat is located in the extreme southeast of Thailand, bordering Malaysia. It's about 400km as the crow flies or over 600km by road from Phuket. Narathiwat has had quite a few issues over recent years with attacks by extremist Muslim separatists who want Narathiwat and it's neighbouring border states to not be part of Thailand. Not really a holiday hotspot. The radar shows the east coast as far north as Nakhorn Si Thammarat. Good for spotting weather coming from the east.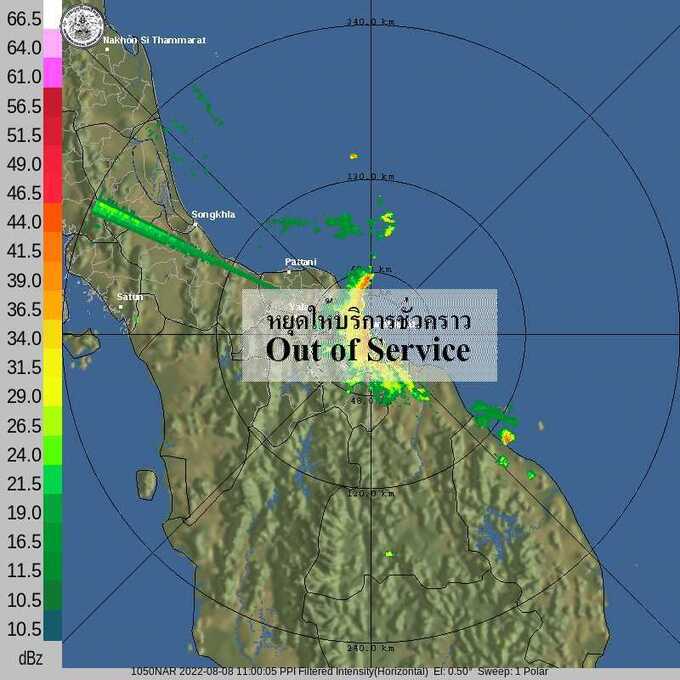 Note that the time shown at the bottom of the image is UTC (7 hours behind Thai time).
Original source :
TMD
More Thailand Weather radar on the Weather Blog :
•
Phuket Weather Radar
•
Krabi Weather Radar
•
Surat Thani Weather Radar
•
Songhkla Weather Radar
•
Bangkok Weather Radar
•
Chumphon Weather Radar
More Narathiwat Information
Narathiwat Hotel Booking at Agoda.com
Narathiwat Travel Guide
Narathiwat Weather Radar | The Phuket Weather Blog
More About Phuket : Jamie's Phuket Blog